Pandemic Travel Tips
Please Read Before Booking Your Stay
COVID-19 Travel Resources

Please be advised of recent policy changes:
Effective January 3, 2022, the window for taking COVID-19 tests for travel to the U.S. Virgin Islands will be 3 days prior to commencement of travel to the Territory.
This change applies to vaccinated and unvaccinated individuals, including those who were vaccinated in the USVI.
All Travelers
All domestic travelers 5 years of age or older, and all international travelers 2 years of age or older, and persons in transit to another destination, who enter the U.S. Virgin Islands by air or sea are required to use the USVI Travel Screening Portal and get cleared to travel to the USVI.
Domestic Travel (includes U.S. mainland and other U.S. Territories): Domestic travelers must submit a negative result from an antigen or nucleic acid amplification test (NAAT) (e.g., RT- PCR) COVID-19 test taken within 3 days of travel.
International Travelers (including travel from the BVI): All International travelers must submit a negative antigen (antigen) or NAAT (e.g., RT- PCR) COVID-19 test result. Test requirements depend on vaccination, mode of travel, and age. Travel by Air -Tests must be taken within 1 day of travel. Non-U.S. citizens/non-U.S. immigrants must be fully vaccinated and provide proof of vaccination status. Travel by Ferry - Tests must be taken within 3 days of travel. Non-U.S. citizens/non-U.S. immigrants traveling for non-essential reasons (e.g., tourism) must be fully vaccinated and provide proof of vaccination status.
Travelers aged 2-17 are exempt from the vaccine requirement.
For the full list of COVID-19 testing requirements and exemptions, please visit www.usviupdate.com
Other than that, St Croix remains open! Restaurants, bars, and nightclubs will be required to once again announce last call at 11pm and close at midnite through at least January 30th. This means that restaurants, shops, and excursions continue to operate and are ready to safely welcome you.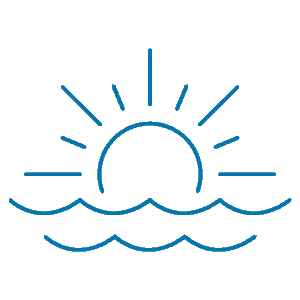 How do I get there?
All travelers to the U.S. Virgin Islands, aged 5 or older, are required to use the Travel Screening Portal, located at www.usvitravelportal.com, upload an acceptable COVID-19 test result and receive certification prior to travel.
A molecular or antigen test must be taken AND the negative result uploaded within 72 hours of travel. 
As always, since the USVI is a United States territory so, you don't need a passport.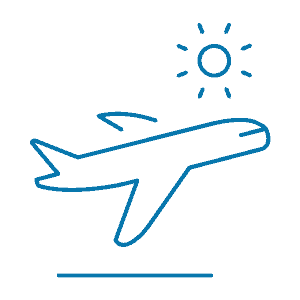 How do I get home?
The new CDC travel requirements related to COVID-19 for all air passengers arriving into the United States DO NOT apply to persons traveling/returning from the USVI to the United States *unless required by your state or local health department.
You may choose to refer to the CDC document (specifically, the bottom of page 3) where it is clearly states that the USVI is not considered a foreign country. CDC document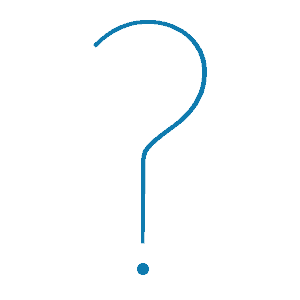 Need more resources?
Vaccine Information
Thanks for our friends at MillionMileSecrets.com and the CDC for the following tips:
Fully vaccinated travelers are less likely to get and spread COVID-19.
Fully vaccinated travelers should still follow CDC's recommendations for traveling safely.
Maureen

Just got home from my second stay here in less than 18 months and this stay was even better than the last. The owners Ted and Chris are constantly making improvements to the resort so it keeps getting better and better. I stayed for 2 weeks and moved rooms halfway through. The first week was in the Double Queen Studio. It's perfect for two couples (or in my case, two friends that like to have their own beds in separate rooms). The second week I was in one of the three beachfront villas and it was also awesome, plenty of room for my mom and I plus only about 10 steps from the best beach on St Croix (or, in my opinion, the best beach in the Caribbean!). The staff are incredible (shout out to Jordan!). The best part is the great people the resort draws. I made friends during my two week stay that I know I'll keep for life. We re-booked for next February before we even left the resort. Stay here once and you'll become a life-long returner like so many of the other guests I met during my stay. Thanks again for an incredible vacation! -

Charles

There are very few words to describe this place. If you are looking for a true relaxing, friendly, stress free place, this is it and there is no other I have been able to find thus far. Everyone, even guests are friendly. The food is amazing, but the view and the feel of true peace is what is their greatest asset. Everyone is welcome. If you come to st croix and do not stay here, you will miss the whole point of island paradise. -

Traci

Absolutely wonderful! The whole staff amazing! The entire property was immaculate! Not to mention you can snorkel right off the beautiful sandy beach. Thank you Russell for finding me so I could get a picture of the local iguana. KT pampered us with yummy food and tasty drinks. We loved every minute of it. -

Christiaan

This was an amazing experience! They have done an awesome job remodeling. The staff was super helpful and friendly every time, every where. Our balcony was amazing! And the beach doesn't get any better. Great sand, great view, great snorkeling. We saw lots of fish, sea turtles and Rays. If we are able to stay in St. Croix again, this is where we are staying -

Maureen

What a find! I can't even remember how we came across this place but I'm so glad we did. A friend and I spent five nights in the Dolphin Villa and it was so hard to leave. Between the location (on the best beach in Frederiksted, seriously we went to all the beaches on the island), to the restaurant on site (the rice bowl is life changing), to the staff (shout out to Jimmy!), to the owners, this is a dream resort. It's super down to earth, there's an eclectic group of people staying here, well run, clean and friendly. Don't bother staying anywhere else on the island (and definitely don't stay on the east side, it's way more touristy!) We're already planning our next trip down! -

Daniel

Sand Castle was an amazing place. Ted and Chris were fantastic hosts, giving both a high quality experience and the personal attention one should expect from a small business operation. Nothing was found wanting about our stay and all six members of my family fit comfortably in the Dolphin Villa, as they provided 2 extra beds to accommodate our number. The Oceanside restaurant, The Beach Side Cafe, had delicious specials and standard fare to satisfy any eater, along with a good selection of both local and imported beers, wine and liquors. All in all, this was one of my favorite beach resort experiences of all time and I will definitely be returning. -

Brianna

If I could give this resort more than 5 stars, I absolutely would! My husband and I stayed here for our honeymoon week 7/12-7/16 and from the moment we arrived, we were greeted by the friendliest staff and the owners. Check-in was a breeze and we were escorted to our room which was beautiful, clean and spacious. I just don't even know where to start with how pleasant our experience was. We had dinner at the resort cafe the first night and the waitstaff was so friendly and personable. The food was amazing and that beach view just could not be beat. Every time we passed a staff member, they greeted us warmly and asked if we were enjoying ourselves. Every time Ted or Chris (the owners) spotted us around the resort, they greeted us and checked in to see how we were doing. The resort itself, is small and has the most intimate and romantic vibe. The entire property is beach front and unbelievably affordable. Both my husband and I couldn't believe how amazing it was for the price we paid. I really could go on and on about how amazing this resort is. Our honeymoon was so amazing thanks to the beautiful people of St. Croix and the wonder Sandcastle at the Beach resort. -

Elizabeth

Sunsets and the best beach on St. Croix. Beach was clean and big, water was warm and calm with a beautiful sandy bottom. Room was clean, staff was wonderful and went out of their way to assist with a non hotel issue. Food was delicious and reasonably priced. Amenities were thoughtful, decor was great and they have to most adorable Rattan lamps in the foyer. Pool was perfect. Hosts were gracious, helpful, attentive... they are fabulous! -

Frank

Chris and Ted, you have done a remarkable job at making the Sand Castle one of the most inviting and hard-to-leave places we have ever stayed. Thank you so much for all the personal attention. Thanks also to the rest of the staff at the hotel and the cafe. Everyone there went above and beyond to take care of us. After exploring the rest of the island, we can truly say that we have no interest in staying anywhere else on St. Croix. Five stars is not enough. -

Nicole

We were pleasantly surprised with our stay here. The whole staff was SO sweet and bent over backwards to make sure we had what we needed. The room had an air conditioner & fan so it stayed nice and cool since we aren't used to the heat 😉 They have the most beautiful beach right out the back door. We explored the whole island and my husband and I both agree sand castle has the prettiest beach. We were able to borrow snorkel gear from the front desk and see the coolest fish. The owners also introduced themselves to us and were so dang sweet and nice! The restaurant and bar were both delicious. We will definitely be back many, many times 😍❤️ -

vicki

Absolutely amazing experience!!! The resort itself is spotless! The staff goes above and beyond to give that pampered feeling! They were so friendly, the owners are always on sight and happy to welcome their guests. We loved that it's not crowded, we really could relax! We were looking for somewhere special to have our wedding…we just found it!
The restaurant food was the best, the quality of a high end restaurant! I can't say enough about the Sand Castle On The Beach…you have to experience it for yourself! We absolutely loved it!! Thank you so much to Ted, Chris and Staff for such a great experience!!!! We'll see you soon! 🥰
Dale and Vicki -

Kelley

My husband and I spent 6 days here. Everyone so was friendly and helpful, especially since I broke my foot right before we arrived. The beach is gorgeous. The grounds are very clean and employees are constantly working to maintain this beautiful hotel and it shows. The room was perfect and they helped us stay an extra night when we missed our flight. The staff is very knowledgeable about the area and provided us with the numbers for friendly taxi services. We didnt meet one rude person during our entire stay. -

Maggie

Sand Castle is the most beautiful resort on the island. The beach itself is stunning and clear and people who aren't even staying at the resort buy day passes to be able to enjoy it. The owners are incredibly kind and hospitable and make an effort to talk to all guests. They kindly gave me and my husband a bottle of Prosecco to celebrate our honeymoon. The restaurant was being redone while we were there but we were able to catch a few meals in our last day and the food was good. It is a little expensive but the convenience of being on site makes up for it, especially as many of the nearby restaurants/bars are only marginally less expensive (and 1-3 miles away). The Fred, Rhythm, and Louis & Nachos were our favorite spots off site. We would suggest renting a car and the resort gave us a great recommendation that dropped the car off to us right at the resort. Our room was clean and taken care of by housekeeping daily. We had a great stay and if we were to return to the island, would plan on staying here again! -

John

We stayed at this hotel this month. First off, some background. We were actually supposed to go to Hawaii, but COVID forced us to change plans as Hawaii's quarantine rules prevented us from going. We looked online and found that the Virgin Islands were going to be open during the same time frame, and we took a shot in the dark and booked a vacation on St. Croix at Sandcastle.
That being said, we had a very small hiccup with getting a smaller room than we thought during the first few days, but we were moved when the one we thought we were getting became available.
Aside from that, I have to say that this was not the vacation we wanted (Hawaii) but it turns out it was the vacation we needed. The ENTIRE staff was exceptionally friendly, and this includes the employees at the Cafe as well.
We stayed in a beachfront villa the entire stay, and with the exception of accommodation size for the first couple of days in the smaller room, we loved the larger area. Everything was very clean, and the beds were very comfortable.
If traveling here, understand the COVID has changed a few things, but all you have to do is ask. For this, I mean that the coffee pot, hair dryer, etc. Is not automatically in the room, but again, just ask and they can put it there on request.
We spent a good portion of our vacation relaxing on the beach with a drink in our hands or in the water. The snorkeling is really nice and you can get pretty far out with very clear views of 50 ft or more on good days. The beach is exceptional. Since this is a small hotel, you will find it's not overcrowded, and you'll be surrounded by like-minded people. Bring a tumbler and stand our in the water with your drinks and chat with other folks. Everybody staying there was nice.
I will say that we met both owners. They are very involved in the property, and are so very nice and helpful, just like the rest of their team.
As far as "be aware of" items, I would only say to the future traveler: 1. There is a public park right next to the hotel, and they do like to play their music quite loud. Not much the hotel can do about it. So, as long as you're aware and cool with it, this shouldn't be a problem. 2. The "adults only" part of the hotel is for 16 and up with families. So, if you're expecting 100% kid free, just be aware of that policy
Overall, we would not stay anywhere else if we came back to St. Croix. I wouldn't recommend anywhere else either. We saw The Fred, The Buccanneer, and a few other places dotted along the island. I'm sure they're all nice in their own way, but for us...nobody else has this peaceful of a place, this nice of a beach, and (this part is subjective, but I'll say it anyway) this accommodating and nice of a staff. -

Sean

We decided to spend a couple nights at this unassuming resort on the beautiful west end. All I can say is shocked isn't a big enough word. When you get past the quaint entrance you enter what can only be described as bliss. The beach is pure Caribbean, restaurant, bar and pool are beautiful as we'll. The rooms were very comfortable and very clean, the staff were very helpful and professional.
We also had the pleasure of meeting the owners who made you feel like you were visiting a home away from home. We will 100% be going back. Thank you, Sand Castle family. -

Jonathon

Simply put, our stay was perfect! One of the best vacations & by far best stay at a resort we've ever had. Literally right on the beach. Beautiful resort. Very clean, cozy & quaint. The owners (Chris & Ted) are personable & always making sure everyone is enjoying themselves. The staff was extremely friendly & always accommodating. Restaurant was always delicious (we'll leave a separate review.) We wish we could leave 10 stars, as it was THAT good! We've already decided to make this an annual trip.

For folks not familiar with the area, just plan ahead if you decide to leave the resort. The island transportation services are taxi services. The resort has well known taxi service folks they use, so just ask for info to call ahead of reservations/departures.

LOVE LOVE LOVE. Can't wait for our next visit! 🤩 -

Amanda

Location is amazing for sunsets. You can not ask for a better view. Restaurant that connects to the hotel has great food and drinks. The staff are very welcoming and friendly. I was in the room right next to the lobby so noise was an issue for me but overall experience was great. Beach is clean and a couple miles from the point of the island. -

Mercedes

Sand castle on the Beach is a beautiful place to stay the hospitality and the service is amazing, the food is all around a 5 star lovely people the town is quiet and relaxing I really will recommend Sand castle on the beach best place to stay in St Croix ❤️ it's paradise definitely will come back I really love it I don't want to go ?? Thank you Sand castle on the beach and the team for an amazing stay very safe place . -

Ari

Can't recommend this hotel enough. Great hotel for a quiet, relaxing getaway. Beautiful beach on the property which isn't too crowded. The rooms are well-kept and clean. The staff is tremendously friendly and helpful, and the owners, Ted and Chris will make you feel like you're at home. The restaurant has good food and drinks and priced fairly - as an added touch they can set up a table right on the beach for a romantic dinner! Would love to stay here again next time. -

Jason

AMAZING!! If you're looking for a beautiful place to stay with an amazing staff, Sand Castle on the Beach is the place for you. Sand Castle is LGBTQ friendly and everyone (guests and staff) was so pleasant. My girlfriend and I had an amazing stay there and the staff was so thoughtful, caring, and gave us GREAT recommendations of what to do on the island.

This resort is adult only and is definitely the spot to go if you want to relax. Their beach is BEAUTIFUL. Did I mention how good the food was at the beach side cafe? Well, it was DELICIOUS. They also have kayaks and snorkeling gear that is included with your stay, breakfast, and a water cooler to constantly refill your water bottle at no extra cost.

This is the only photo I took while I was staying from the balcony in our room. We were in such bliss that my phone was in the room the majority of the time.

P.S. If you're coming from out of state and need a car, Google Judy's car rentals of St.Croix (another amazing recommendation from the staff). They will pick up and dropped off the car from any location!

10/10 would stay here over and over again. -

Oriana

We watched the beach cam on the website for weeks before going- and it was 10Ox better than we could have imagined! Beautiful, clean, and well-run resort...the owners and staff checked on us with gracious hospitality and attention several times during our stay and helped us feel so welcome, taking care of us at every turn. Stunning sunsets from the beach with some of the best snorkeling we found all week right in front of the resort. And having two pools was such a treat!! Delicious food- had the beet salad several times; the bang bang shrimp was amazing and the bread pudding had us squealing with pleasure! Highly recommend!!! -

Kyle

We bought a day pass to spend the day on the beach here. It was a perfect day. The people who work here are super friendly, the amenities were lovely and clean, and the food was quite good. The best part about the beach at the hotel is that there are numerous trees that provide shade, and there are lots of large rocks near the beach that provide great snorkeling locations. Just a beautiful place. -

Andy

This sounds completely inflammatory... I can assure that it isn't. This vacation for me was completely transformative and the staff here at Sand Castle played a huge part in this. They treat you as if you were family and they're informative. The rooms were great and clean. We met both of the owners and they're truly wonderful and gracious hosts. Their beach was great and calming with plenty of umbrellas and chairs. They even have snorkeling gear, although limited. This trip changed my life, literally and when it came time to leave, there was a tear in my eye. In large part due to these great folks. I can't recommend it enough. -

Lisa

This beautiful, boutique resort continues to provide the most amazing and relaxing vacation. Whether snorkeling in the clear turquoise sea or soaking in the sun at the refreshing pool or dining in their Cafe, Sand Castle is my happy place. Thanks to Chris, Ted and their great staff! I ❤ my Sand Castle by the Sea. -

Christopher

Our stay was flawless. The resort is very clean, rooms are well-maintained, food and drinks were excellent, and the beach is one of the best I have ever had the pleasure to relax on. The entire staff are second to none and everyone is genuine and wants all guests to have an excellent stay. They all work very hard to ensure this. We stayed in a beachfront villa which is well-worth the minimal extra money. The owners, Chris and Ted, are ever present and interact with all guests every day to be sure everyone is well cared for. The restaurant is great. I have stayed many places in the Caribbean including places like the Ritz, and the Sand Castle far exceeds any place I have ever stayed. We are already planning another trip back. Chris and Anthony -

Kristina

Absolutely would recommend! From the friendly service to the delicious food and lets not forget the incredible views, we will definitely be back! You'll run into the owners Ted & Chris on site; they are wonderful and a joy to converse with! Any staff member will have plenty of recommendations of things to do and see around the island. Book your stay here, you won't regret it! -

Dan

Checking in was an extremely easy process. Not only the people working at the resort but the people also vacationing there were extremely nice. Any questions my fiancé and I had they were able to answer it. The rooms were VERY clean and comfortable . and we met one of the owners, he was extremely welcoming! We were sad to leave! We even re booked this same resort for July 2022. -

James

Paradise Found....An unexpected New Love!
I've thought about everything I would write, all the names I would mention of the wonderful people I met, and all the wonderful 'Aha!' moments I experienced, but...You simply must go to St. Croix, stay at Sand Castle and let life beautifully evolve throughout your stay! -
Sign up for the Sand Castle on the Beach email list to get the latest deals, events and news.